There is a good chance that this post contains affiliate links. If you click on any of these links, I might earn a small commission at no extra cost to you (which I really appreciate, thank you!) The full disclosure policy can be found here.
50 things to do in Maui
There are some obvious things to do on Maui, like visiting the fantastic beaches. However, Maui is more than beautiful beaches and clear blue water.
No matter how much time you have in Maui, you'll find something for everyone on this list.
The best things to do on Maui
1. Snorkel Molokini Crater
Snorkeling Molokini Crater is one of my favorite things to do in Maui. I have a blog post all about snorkeling Molokini Crater.
2. Watch the sunrise at Haleakala
You're not likely to find a list of "the best things to do on Maui" that won't suggest a sunrise at Haleakala. This is truly a Maui bucket list item.
3. Road to Hana
Whether you drive yourself, take a tour, or fly over via helicopter, the Road to Hana is a must-do for anyone.
4. Watch Whales (seasonal)
If you're fortunate enough to be visiting during whale season, make sure to take a whale watching tour. If you're staying in West Maui, you might even see whales from your own lanai.
5. Visit the Maui Ocean Center
The Maui Ocean Center is fun and educational. It's also a great rainy day activity.
6. Go Golfing
Maui has some of the best golf in Hawaii. Check out one or all of the islands 14 courses.
7. Maui Ocean Vodka Tour
Tour the home of Ocean Vodka.
8. Go horseback riding
Join some real Paniolos (cowboys) at Mendes Ranch.
9. Maui Atlantis Submarine Tour
If you'd like to check out the underwater sea life but aren't comfortable in the water, a submarine tour is a great option.
10. Drive the West Maui loop
You've heard about the Road to Hana, but the West Maui Loop is equally beautiful (and treacherous.)
11. Makena State Park
Makena State Park is home to one of the most popular beaches on the island, Big Beach.
12. Kapalua Coastal Trail
if you love hiking, you'll love the Kapalua Coaster Trail.
13. Kealia Pond National Wildlife Refuge
Take a leisurely walk on the boardwalk of this wildlife refuge.
14. Visit MauiWine
If you take my advice and drive "the back way" from Hana, stop at MauiWine for a well-deserved drink on the way.
15. 7 Sacred Pools
7 Sacred Pools is another stop after the Road to Hana that can't be missed.
16. Hula Lessons at Lahaina Cannery Mall
Learn to Hula at the Lahaina Cannery Mall.
17. Watch a sunset
One reason that I love staying on the West Side is the beautiful sunsets.
18. Kayak Turtle Town
Take a short kayak trip to Turtle Town to check out the sea life.
19. Kula Botanical Gardens
Check out cooler temperatures and beautiful botanical gardens in Kula.
20. Zipline over the Jungle
If you want to fly over the jungle, ziplining with NorthShore Zipline Co. is a fantastic experience.
21. Check out Lahaina's Banyan Tree
While you're checking out the shops on Front Street, don't miss the Banyan Tree.
22. Dine at Mama's Fish House
Mama's Fish House is the most popular restaurant on Maui – by far. Make sure to get a reservation in advance. Your Travel Agent (me!) can help you do all of these things.
23. Iao Valley State Park
Enjoy hiking and view of the Iao Needle at Iao Valley State Park.
24. Explore Haleakala from the sky
If you can't get enough of Haleakala, explore it from the sky with Air Maui Helicopters.
25. Wai'anapanapa State Park
Located in Hana, Wai'anapanapa State Park is home to one of the island's black sand beaches.
26. Tour Hali'imaile Pineapple Plantation
This unique tour offers insight into Maui's past and present pineapple cultivation.
27. Shop on Front Street in Lahaina
Front Street in Lahaina is home to several chains that you've heard of and some fantastic local shops. Make sure to check it out.
28. Snorkel at Black Rock
The best snorkeling on Maui is arguably at Molokini Crater, but you can snorkel Black Rock by merely walking into the water.
28. Feast at Lele Luau
Maui offers some of the best luaus in all of Hawaii. The Feast at Lele is a personal favorite. Check out the best luaus on Maui for more ideas.
30. Attend a luau at sea
One of the most interesting luau options is attending a luau at sea on the Pride of Maui.
31. Leilani Farm Sanctuary
If you love animals like I do, you'll want to check out the Leilani Farm Sanctuary. The Sanctuary offers 1-hour tours twice a week. Reservations are required.
32. Tour Maui Brewing Company
Yes, you can take tours at a winery, distillery, and brewery on the same island. Why choose one when you can do them all?
33. Honolua Bay
Honolua Bay is another great snorkeling spot.
34. Make a day trip to the Lanai Cat Sanctuary
The Lanai Cat Sanctuary is one-of-a-kind. If you love cats, you have to do a day-trip to Lanai to check it out.
This photo is the property of the Lanai Cat Sanctuary.
35. Enjoy a spa treatment
Enjoy a relaxing spa treatment at one of the many resort spas. Check out the best 5-star resorts on Maui for some of the best resorts with the best spas.
36. Go Parasailing
Go Parasailing with UFO Parasail Adventures in Ka'anapali.
37. Take a surf lesson
If learning to surf in Hawaii is on your bucket list, Maui is one of the best places to learn. I recommend Maui Surf School.
38. Bike down Haleakala
Most visitors to Maui watch the sunrise from Haleakala, but only the most adventurous bike down Haleakala!
39. Day trip to Molokai
One of the unique things on this island is the proximity to other islands. Thanks to ferries, you can take day trips to Lanai and Molokai.
40. Go stand-up paddleboarding
What better place to SUP than Turtle Town?
41. Take a helicopter tour
There are several helicopter tours offered on the island. I recommend the West Maui and Molokai Tour by Blue Hawaiian.
42. Take a ride on the Tropical Express
If you have a fan of trains, take a ride at Maui Tropical Plantation.
43. Rent a Slingshot
Regular cars are fun, but have you tried driving a Slingshot?
44. Take a pottery lesson in Maui Upcountry
A pottery lesson in Makawao is an excellent option for creative travelers.
45. Learn to scuba dive
If you're looking to take your underwater activities to another level, learn to scuba with Banyan Tree Divers.
46. Have photos taken
You won't find a more beautiful backdrop than the islands. Whether you're celebrating a honeymoon, anniversary, or just a regular Tuesday, considering booking one of Maui's many talented photographers.
Did you know that I've photographed weddings in Hawaii?

47. Enjoy a picnic
Pack a picnic and enjoy the sunset.
48. Check out the penguins at the Hyatt Regency
Did you know that Maui has resident penguins? Check them out at the Hyatt Regency Maui. If you're looking for a great resort, the Hyatt Regency is one of the best. Check out the best resorts on Maui for more.
49. Ali'i Kula Lavender Farm
Ali'i Kula Lavender farm offers self-guided tours, golf cart tours, craft classes, and more.
50. Learn about Japanese culture at Lahaina Jodo Mission
The temple is located on Puunoa Point in Lahaina, the first capital of the Hawaiian Islands, and overlooks three neighboring islands—Moloka'i, Lana'i, and Kaho'olawe.
50 things to do in Maui
There you have it, some of my favorite Maui activities. When booking tours, I always use Viator. Viator is the #1 company that I use for tours and excursions. They offer the best price guarantee, and most tours are fully refundable up until 24 hours in advance.
Many of my clients end up rescheduling tours due to plans changing, sunburns, flights delayed, etc., so it's nice to have that option.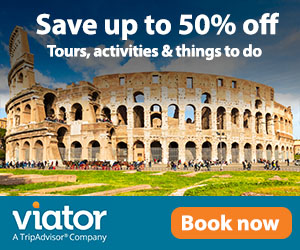 More Hawaii Travel Tips
If you're looking for more Maui vacation tips, I've got plenty of them. Check out the following blog posts to plan your vacation.
Book your Maui vacation with a Hawaii Travel Specialist
If you're looking for a Maui honeymoon or vacation personalized just for you, give me a call! I specialize in working with clients to create the perfect vacation for you. That means no packages; everything is personalized. Make sure to contact me or go ahead and fill out a custom travel request, and I'll get back to you to start planning ASAP!
Dreaming of Hawaii, but not ready to travel just yet? Sign up for my newsletter! You will receive a weekly email with travel tips, Hawaii deals, and more. I'll be there whenever you're ready to plan your vacation. Sign up below. If you love these posts and want to support my blog but aren't prepared to travel yet, you can buy me a coffee to show your support. I ❤️coffee!
Pin it for later: